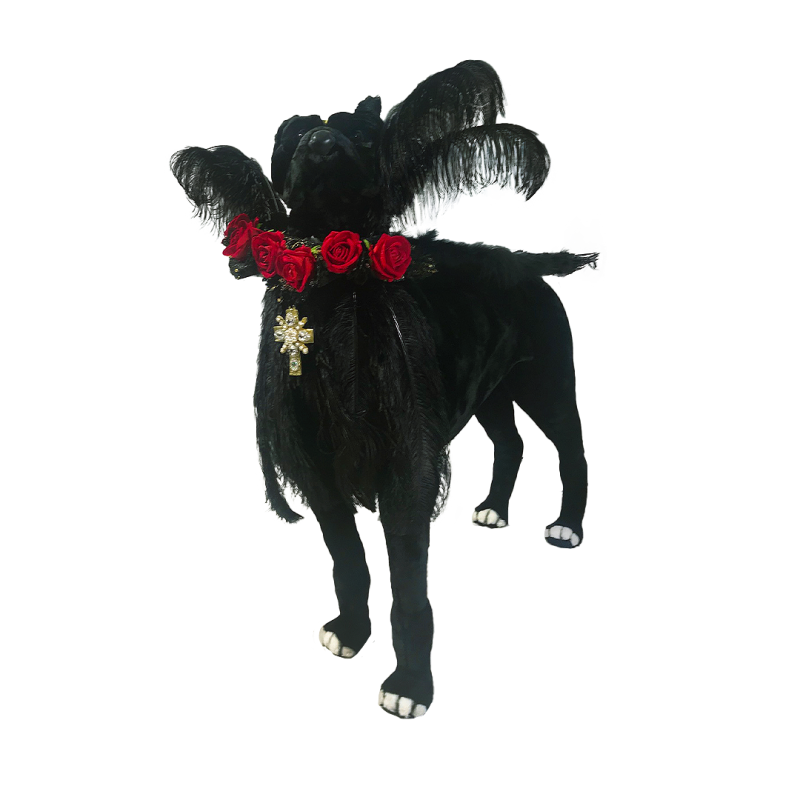 THE STANDING BLACK DANE DOG
STANDING BLACK GREAT DANE
How smart is he, this beautiful standing black Dane straight out of a fantasy tale, decked out in feathers and gold!
Meticulous work imagined by the two artists of "Nature Sacrée"
He moves his head from right to left and up and down.
His tail swings from right to left.
Size : 127 x 35 x 105 cm