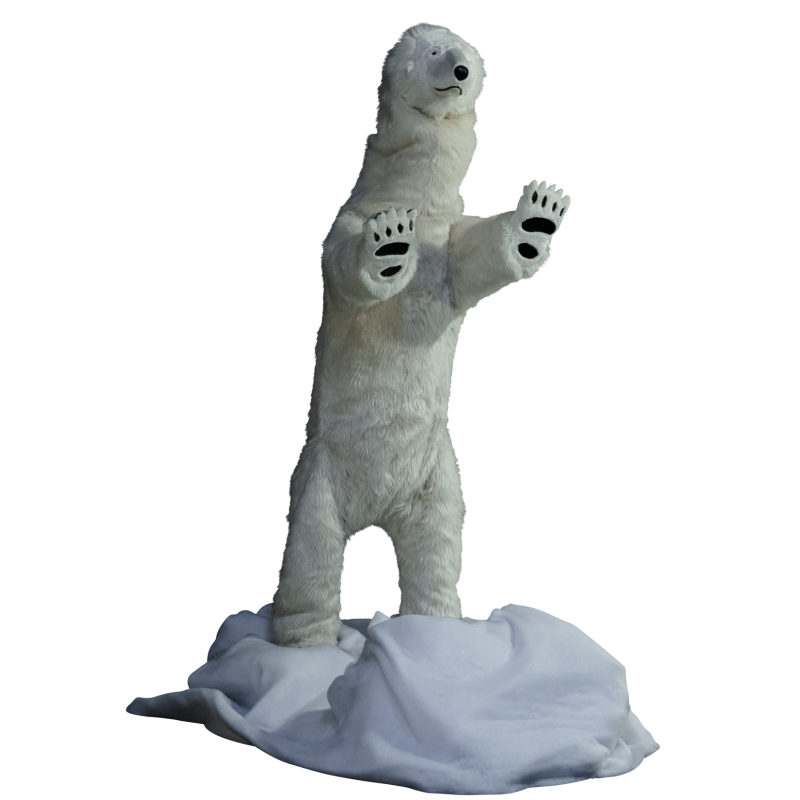 BIG ONE POLAR BEAR 3.30 M
BIG ONE POLAR BEAR 3.30 M
He is simply the bigger and the more impressive of our animated polar bear.
He is really an eye catcher when he stands up proudly on his legs.
Size : 2,50 x 1,20 x 3,30 m
Made from high-quality materials, this decorative animated figure is reliable and resistant.
It's designed to stand a prolonged use, so you can enjoy it for many seasons to come.
Easy to use :
The animated figures is easy to set up and use.
You just have to install it into your display window and plug it in. It's now ready to impress passers-by with the emotional impact it creates and the fluidity of its movements.
It uses very low levels of electricity