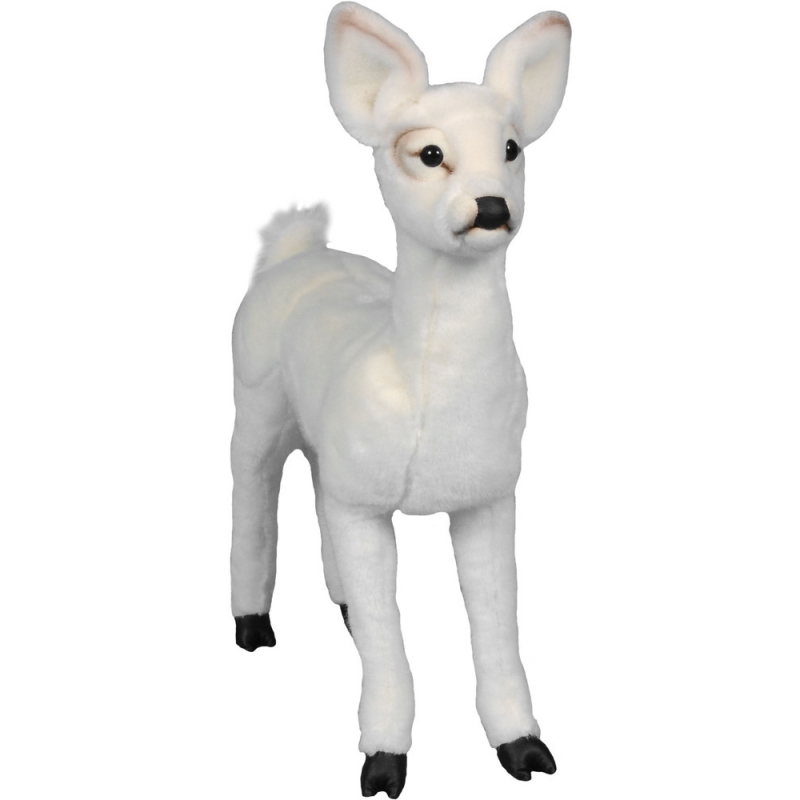 Standing white fawn
How not to be moved by this little fawn with his curious look ! He moves his head from right to left.
Its reasonable size makes it possible to integrate him in all windows for a Fairy Christmas.
To be completed with the deer, the doe and the lying fawn.
Dimensions: 45 x 16 x 55 cm