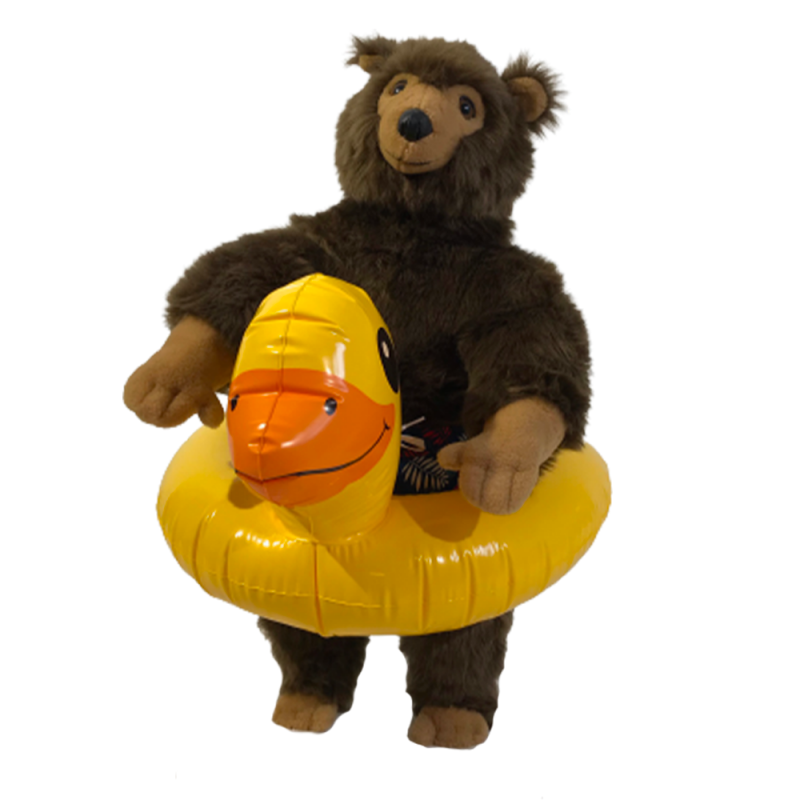 Brown Leonard with rubber ring
Brown Leonard with rubber ring
Our young Leonard Brown is walking with his rubber ring.
Do not forget to put him on, he does not know how to swim well yet!
Once activated he leans from left to right with pleasure. Leonard rubber ring is part of the Leo and Leonard family collection at the beach.
Dimensions: 50 x 40 x 75 cm