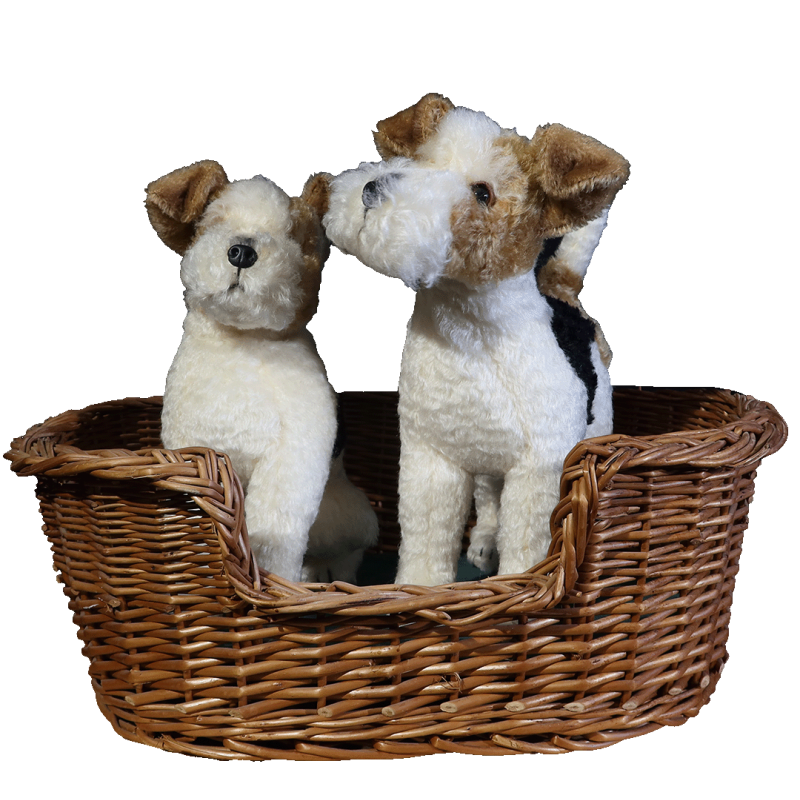 TWO TERRIERS IN A BASKET
they are so cute these two little fox terriers in their basket ...
Their fur is so soft that we want to hug them.
The first one moves his head from right to left and the second one from top to bottom.
Size: 60 x 40 x 45 cm
A little jump rope not for this charming cat.
A beautiful animatronic figure to make young and old smile.
Size : 55 x 35 x 70 cm