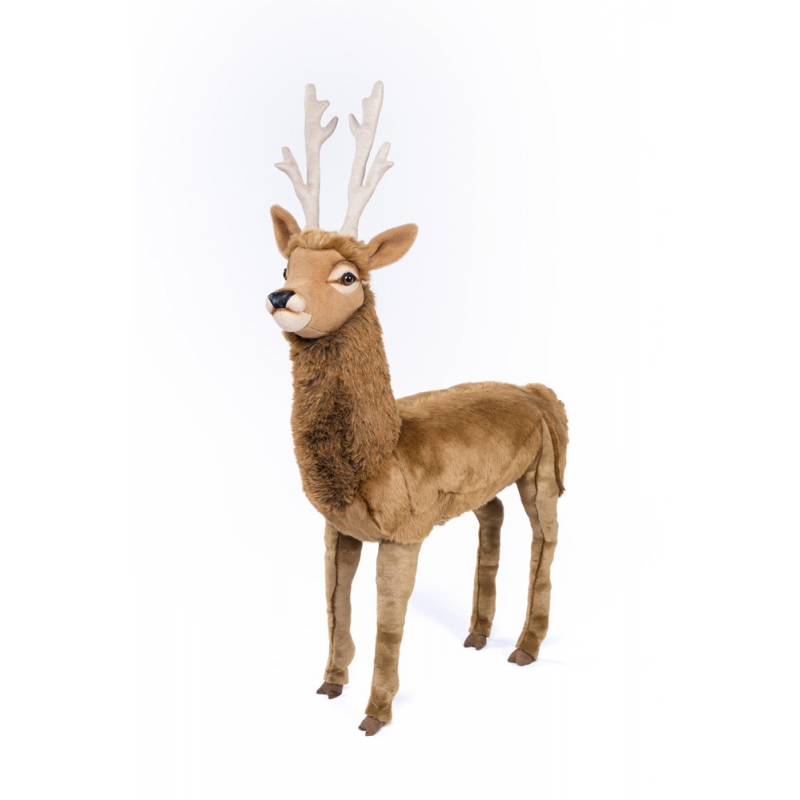 Standing natural deer
He is so smart our deer ! . With his elegant head movement, he watches over his family.
His reasonable size makes it possible to integrate him in all the windows.
To be completed with the doe and the two fawns .
Dimensions: 80 x 30 x 118 cm
Quality materials:
Made from high-quality materials, this decorative animated figure is reliable and resistant.
It's designed to stand a prolonged use, so you can enjoy it for many seasons to come.
Easy to use:
The animated figures is easy to set up and use.
You just have to install it into your display window and plug it in. It's now ready to impress passers-by with the emotional impact it creates and the fluidity of its movements.
It uses very low levels of electricity